---
NW Oregon Commercial
Trash & Recycling
Hudson Garbage Service proudly offers reliable and affordable commercial garbage and recycling collection for businesses in St. Helens, Columbia City, Rainier and Clatskanie. From an assortment of carts to commercial dumpsters and compactors, we have the ideal options to suit the precise trash collection demands of your business.
---
---
Commercial Garbage Containers
Please call us and let one of our Hudson Garbage Service waste professionals help you determine the size that is most appropriate for your commercial trash removal needs.
Rear-Load Cardboard Containers

Capacity
Width
Height
Depth

1-1/2 yard

5.5'

4'

3'

2 Yard

5.5'

4.5'

4'

3 Yard

5.5'

4'

6.5'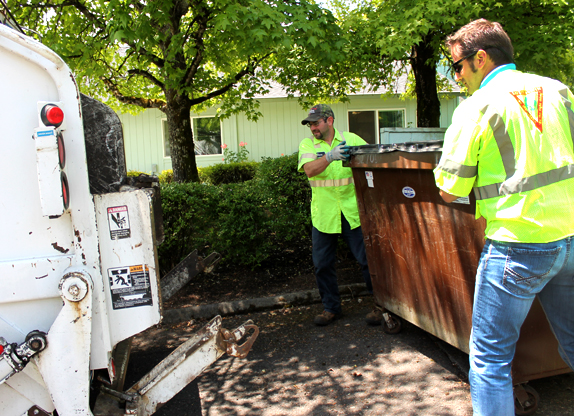 ---
Commercial Trash Acceptable Items
Food
Normal household trash
Commercial Trash Non-Acceptable Items
Appliances with Freon
Dirt, sod, rocks
Electronics
Hazardous waste
---
Commercial Recycling
Hudson Garbage currently offers commercial recycling to businesses in and around St. Helens, Columbia City, Rainier and Clatskanie in Columbia County.

Commercial Recycling Acceptable Items
Container – 95 Gallon Cart
Cardboard
Magazines
Mixed office paper
Newspaper
Tin Cans*
Commercial Recycling Non-Acceptable Items
All other items
Glass*
Motor Oil*
Styrofoam
*These items are accepted at our drop-off locations. See that section of this page for details.
---
Billing & Payments
Commercial trash subscription customers are billed on the last day of every month, with payment due by the 15th. Hudson Garbage Service makes it easy for our Northwest Oregon commercial trash and recycling customers to pay online, by phone or by mail.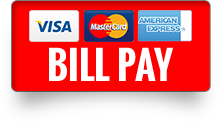 Pay securely online with your via American Express, MasterCard or Visa

Pay using out Automated Phone Payment line: 855-569-2719
Mail* your payment to:
Hudson Garbage Service
PO Box 1002
St. Helens, OR 97051

*Please include your Hudson Garbage account number in the check reference line for faster payment processing.
Recycling Drop-Off Locations
While glass and motor oil are not allowed in Hudson Garbage recycling carts, they are accepted at these locations:
Drop off Glass at:
Clatskanie Drop Off
SW 5th, next to Skate Park
Clatskanie, OR
Hours: 24 hours a day
Rainier Drop Off
West A Street, behind Waste Water Treatment Facility
Rainier, OR
Hours: 24 hours a day