Columbia County
1601 Railroad Avenue
St Helens, OR 97051
Phone: 503-397-9811
Hours: Monday-Saturday
8:00am to 5:00pm
Transfer Station Rates - July 1, 2023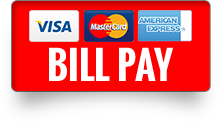 Payments accepted:
COD, Cash, Check, American Express, MasterCard, Visa
Closed on these Holidays:
New Year's Day
Thanksgiving Day
Christmas Day
Early Closures on these Holidays:
8:00am to 1:00pm

Memorial Day
Independence Day
Labor Day
Christmas Eve
New Year's Eve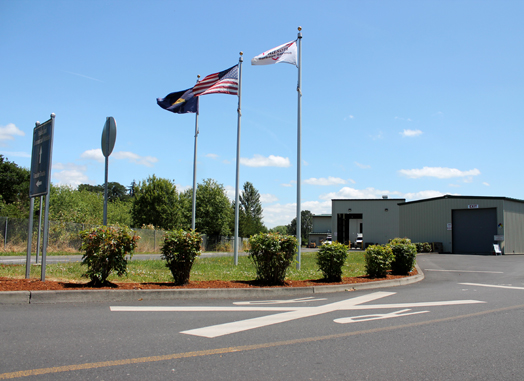 ---
Columbia County Transfer Station & Recycling Center
If you don't need a roll-off container but still have a need for extra garbage and recycling disposal, we invite you to drop your additional waste at the Columbia County Transfer Station and Recycling Center for a small fee.
Transfer Station Rates - July 1, 2022
The Columbia County Transfer Station & Recycling Center accepts scrap metal, heavy corrugated cardboard, household waste, appliances, and yard waste. All asbestos free construction debris is collected as solid waste.
Also watch for Special Household Hazardous Events to safely dispose of these items.
---
Recycle Computers, TV's, Paint, Motor Oil & More at the Columbia County Transfer Station
1601 Railroad Ave, St Helens
Open Monday – Saturday 8am - 5pm
Accepted for FREE
The following items are accepted for recycling at no charge, place in designated bins:
Commingled Recyclables Bin – same items as your curbside cart
Cartons: milk and juice
Newspaper
Paper: brown paper bags, magazines and catalogs, scrap paper, cereal boxes, junk mail
Plastic Jugs, Bottles & Tubs:

no styrofoam, take out containers, or bags

Metal: aluminum, steel, tin cans
Cardboard Bin
All corrugated cardboard – flattened
Glass Bin
Only bottles and jars -

NO WINDOW GLASS, dishware, cookware, porcelain or ceramics
Metal Bin
Scrap Metal
Appliances Metal dishwashers, water heaters, clothes dryers, clothes washers, stoves only.

Appliances with refrigerant will be charged a fee for refrigerant recycling, see scale house.
Electronics Recycling Area
Computers, monitors, printers, TV's – place into designated boxes
Motor Oil Bin
By the electronics recycling area - leave container on the shelf by the oil bin
Cooking Oil Bin
By the electronics recycling area – pour cooking oil into bin
Architectural Paint
Go across scales, alert scale house staff, drive to paint recycling area. Staff will unload.
Interior and exterior architectural paint: For more information on acceptable paint products:
paintcare.org/products.
Free Paint Recycling Program
Deck coatings, floor paints
Interior and exterior architectural paint: latex, acrylic, waster-based, alkyd, oil-based, enamel (including textured coating)
Field and lawn paints
Metal coatings, rust preventatives
Primers, sealers, under-coaters
Shellacs, lacquers, varnishes, urethanes (single component)
Stains
Waterproofing concrete/masonry/wood sealers and repellants (not tar or bitumen-based)
How To Recycle Properly
Print out this handy, colorful recycling guide and post it near your bins for easy reference.
---
Accepted for a Fee
The following items are accepted for recycling for a fee during normal operations:
Antifreeze
Fluorescent Tubes
Appliances with Refrigerant - Refrigerators, Freezers, A/C units
Car Batteries
Tires
---
Sharps Container Exchange Program
"Sharps" is a medical term for devices with sharp points or edges that can puncture or cut skin. These can include hypodermic needles, fingersticks, and "pen" injectors.
In Oregon, it is illegal to throw sharps in the trash. Doing so can expose garbage haulers and other disposal workers to possible injury or disease. Sharps containers are readily available at the Columbia County Transfer Station and several pharmacies throughout the county.
Clatskanie Rural Fire Protection District
280 SE Third Street, Clatskanie
Hours: Monday - Friday, 8am-4pm
Columbia River Fire & Rescue - Rainier Station
211 West 2nd Street, Rainier
Hours: Monday - Friday, 9am-5pm
Mist-Birkenfeld Rural Fire Protection District
12525 Highway 202, Mist
Hours: Monday - Thursday, 8am-5pm
Scappoose Rural Fire District
52751 Columbia River Highway, Scappoose
Hours: Monday - Tursday, 8:30am-4:30pm
Vernonia Rual Fire Protection District
555 East bridge Street, Vernonia
Hours: Monday - Thursday, 9am-3:30pm
(Original Site) Columbia County Transfer Station
1601 Railroad Ave; St. Helens
Hours: Monday - Saturday, 8am-5pm
---
Not Accepted
The Columbia County transfer station does NOT accept:
Radioactive Materials
Vehicles
Asbestos
Special Events for Hazardous Waste Collection
Click here for the HHW Schedule
Acceptable Items
Aerosol cans
Art and hobby chemicals

Auto and marine paint
Batteries, Rechargable
Caulking compounds, epoxies, glues or adhesives

Colorants and tints
Craft paints
Deck cleaners
Explosives
Fire extinguishers
Fireworks
Fluorescent ballasts & lamps
Flurescent bulbs separated from ballast
Household cleaners & disinfectants
Industrial maintenance coatings
Marine paints

Mercury or anything containing mercury
Motor oil, antifreeze and auto liquids
OEM and industrial surface coatings, paints & finishes
Paint additives
Paint spray cans, auto & marine paint, tar
Paint thinners, mineral spirits or solvents
Pesticides, herbicides, fertilizers, poisons

Propane tanks or bottles
Resins
Roof patch or repair
Small arms ammunition
Tar or bitumen-basen products
Thinners and solvents
Two-component coatings
Non-Acceptable Items
Any material containing asbestos
Bio-Medical waste
Dead animals
Radioactive Materials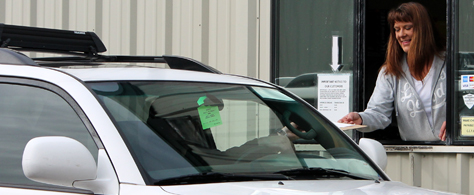 Household Hazardous Waste (HHW) Disposal
Items such as household hazardous liquids may be taken to the Columbia County Transfer Station during the HHW collection events. Please visit this link to schedule your drop off accordingly.

MEDICAL SHARPS DISPOSAL
Sharps (also known as hypodermic needles) must be put in a state certified red "bio hazard" container. (NOTE: NO OTHER CONTAINER WILL BE ACCEPTED). Sharps drop off is free at the scale house Monday through Saturday from 8:00 a.m. to 5:00 p.m. at the Columbia County Transfer Station.
---
Be a Good Neighbor!
Report illegally dumped garbage by contacting the Columbia County DumpStoppers program. DumpStoppers works in coordination with Columbia County's Code Enforcement and Community Justice Division to clean up illegal dumpsites throughout the county.
---
Disposal of Medication
If you have unwanted prescription/over-the-counter medications, take advantage of the FREE medication disposal. Visit med-project.org/locations/Oregon for more information.
---
Asbestos Information
Learn about asbestos in household waste, how to remove it, and where to bring it.