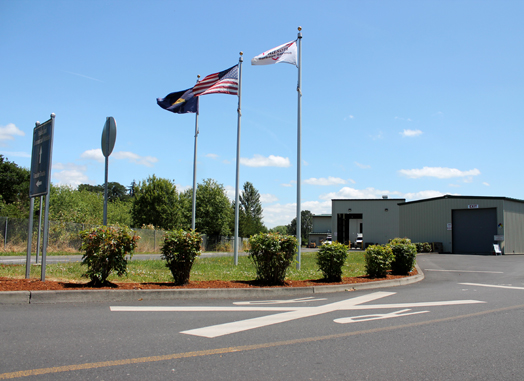 ---
Columbia County Transfer Station
& Recycling Center
If you don't need a roll-off container but still have a need for extra garbage and recycling disposal, we invite you to drop your additional waste at the Columbia County Transfer Station and Recycling Center for a small fee.
Transfer Station Rates - July 1, 2021
The Columbia County Transfer Station & Recycling Center accepts all asbestos free construction debris, scrap metal, heavy corrugated cardboard, household waste, appliances, and yard waste.

Also watch for Special Household Hazardous Events to get safely dispose of these items.

---
Transfer Station Recycling Program
Acceptable Items Monday-Saturday

Recyclable Items - With Fees
Air Conditioners
Automotive batteries
Automotive anti-freeze
Construction debris
Fluorescent bulbs/tubes
Freezers
Refrigerators
Tires
Wood/yard debris (no dirt or rock)
Recyclable Items - No Fees
Automotive oil filters
Commingled recyclables
Cooking oil
Electronics
Computers
Heat Pumps
Microwaves
Monitors
TVs
Misc electronics
Glass bottles and jars
Heavy corrugated cardboard
Scrap metal

Columbia County

1601 Railroad Avenue
St Helens, OR 97051
Phone: 503-397-9811
Hours: Monday-Saturday
8:00am to 5:00pm
Transfer Station Rates - Aug 12, 2020
Closed on these Holidays:
New Year's Day
Thanksgiving Day
Christmas Day
Early Closures on these Holidays:
8:00am to 1:00pm

Memorial Day
Independence Day
Labor Day
Christmas Eve
New Year's Eve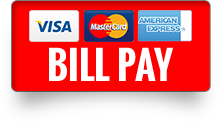 Payments accepted:
COD, Cash, Check, American Express, MasterCard, Visa
Free Paint Care Program
Deck coatings, floor paints
Interior and exterior architectural paint: latex, acrylic, waster-based, alkyd, oil-based, enamel (including textured coating)
Field and lawn paints
Metal coatings, rust preventatives
Primers, sealers, under-coaters
Shellacs, lacquers, varnishes, urethanes (single component)
Stains
Waterproofing concrete/masonry/wood sealers and repellants (not tar or bitumen-based)
Sharps Exchange Program
As of April 21, 2021 - We have expanded the program to the out county fire districts thanks to a grant Public health obtained to purchase 600 containers. As of 4/21/21, Columbia County Residents will have 5 additional Sharps Exchange Program Locations. The progam is free!

Clatskanie Rural Fire Protection District 280 SE Third Street, Clatskanie Hours: Monday - Friday, 8am-4pm
Columbia River Fire & Rescue - Rainier Station 211 West 2nd Street, Rainier Hours: Monday - Friday, 9am-5pm
Mist-Birkenfeld Rural Fire Protection District 12525 Highway 202, Mist Hours: Monday - Thursday, 8am-5pm
Scappoose Rural Fire District 52751 Columbia River Highway, Scappoose Hours: Monday - Tursday, 8:30am-4:30pm
Vernonia Rual Fire Protection District 555 East bridge Street, Vernonia Hours: Monday - Thursday, 9am-3:30pm
(Original Site) Columbia County Transfer Station 1601 Railroad Ave; St. Helens Hours: Monday - Saturday, 8am-5pm

Special Events for Hazardous Waste Collection

Click here for the HHW Schedule
Acceptable Items
Aerosol cans
Art and hobby chemicals

Auto and marine paint
Batteries, Rechargable
Caulking compounds, epoxies, glues or
adhesives

Colorants and tints
Craft paints
Deck cleaners
Explosives
Fire extinguishers
Fireworks
Fluorescent ballasts & lamps
Flurescent bulbs separated from ballast
Household cleaners & disinfectants
Industrial maintenance coatings
Marine paints

Mercury or anything containing mercury
Motor oil, antifreeze and auto liquids
OEM and industrial surface coatings, paints & finishes
Paint additives
Paint spray cans, auto & marine paint, tar
Paint thinners, mineral spirits or solvents
Pesticides, herbicides, fertilizers, poisons

Propane tanks or bottles
Resins
Roof patch or repair
Small arms ammunition
Tar or bitumen-basen products
Thinners and solvents
Two-component coatings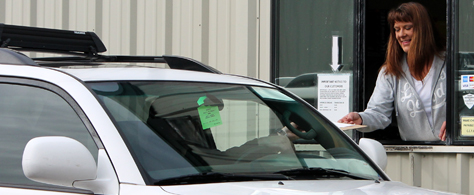 Non-Acceptable Items

Any material containing asbestos
Bio-Medical waste
Dead animals
Radioactive Materials
Household Hazardous Waste (HHW) Disposal
Items such as household hazardous liquids may be taken to the Columbia County Transfer Station during the HHW collection events. Please visit this link to schedule your drop off accordingly.

MEDICAL SHARPS DISPOSAL
Sharps (also known as hypodermic needles) must be put in a state certified red "bio hazard" container. (NOTE: NO OTHER CONTAINER WILL BE ACCEPTED). Sharps drop off is free at the scale house Monday through Saturday from 8:00 a.m. to 5:00 p.m. at the Columbia County Transfer Station.